Sale price
€59,00
Regular price
Tax included.
The colors of the sun in your bathroom
Jacquard patterned terry, 70% organic cotton and 30% lyocell
PREMIUM quality, created with soft-touch yarn made in Portugal. Maximum softness, fluffiness and absorption
Sustainable production and fabric free of harmful OEKO-TEX® substances
3-piece set (30x50, 50x100, 90x50)
🎁 REGALO: Con tu albornoz te enviaremos las zapatillas a juego GRATIS
PREVISIÓN DE ENTREGA:de 3 a 5 días

Envíos y devoluciones GRATIS
THE SUN OF THE MEDITERRANEAN ON YOUR TOWEL
DESCRIPCIÓN
CARACTERÍSTICAS
GUÍA DE TALLAS
CUIDADOS Y LIMPIEZA
Composition : A mixture of organic cotton (70%) and Lyocell (30%) from eucalyptus that gives the terry cloth of our bath towels and bathrobes incomparable softness and absorbency.
A unique curl. Made with soft touch yarn made in Portugal and with a jacquard pattern. Its weight is 600 gr/m2 perfect for total comfort. Lyocell provides maximum breathability, softness and resistance. Premium quality.
Staining with H 2 Zero Philosophy . Garment dyeing carried out exclusively in Portugal, applying dyeing processes with a closed water circuit for its total reuse and a treatment without the use of chemical agents.
Always soft. The Lolita bath towel has been created with soft-touch yarn to ensure softness, fluffiness and absorbency.
Sustainable manufacturing in Portugal. Ethical and local production in the Guimarães region, recognized for the quality of its textiles. 100% eco-responsible and transparent traceability.
OEKO-TEX® certified. Bath towels free of harmful substances for people and the environment.
Product type: Bath towel
Collection items: Set of towels in the ideal measurements to make a perfect set: 30×50, 50×100, 90×150.
Premium Finish: Jacquard fantasy curl, floral drawing in shades of the Mediterranean sun.
Description: Premium terry bath towel, with the ideal weight of 600 gr/m2 and garment washed.
Material: 70% organic cotton and 30% lyocell. 100% eco-materials from local producers.
Certification: OEKO-TEX®. All our articles are free of harmful substances.
Manufacturing origin: Portugal (Guimaraes).
We sell the Lolita bath towel in a set of 3 sizes, so you don't miss any.
ARTICLE MEASURES
TOWEL SETS
30×50cm
50×100cm
90×150cm
Lavar a máquina máximo a 40ºC. Recomendamos lavar en agua fría.
No usar lejía ni productos blanqueadores con cloro.
No es necesario planchar. Si se plancha, hacerlo a temperatura media.
Secar a baja temperatura. Recomendamos un secado al aire, más respetuoso con el tejido y más sostenible para el planeta.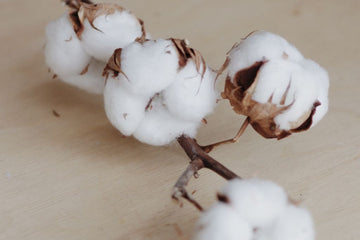 Algodón Bio 100% orgánico
Una toalla extraordinaria precisa de materiasprimas extraordinarias. Nuestra toalla de algodón orgánico 100% nace de una agricultura no
intensiva, regado por el agua de la lluvia para no malgastar recursos hídricos.
Proviene de parcelas de pequeños productores a los que apoyamos, que cuidan cada planta y cada palmo de tierra. Por eso la sensación en la piel es tan natural. Porque estás en contacto con el algodón más auténtico que existe.
Práctico y muy esponjoso
El peso ideal. Rizo extra suave y absorbente. Tacto suave y mullido. Cinturón ajustable.
Lavable hasta la eternidad porque los colores perduran lavado tras lavado. Tejido libre de sustancias alérgenas. Detalle de bordado premium.
Y disponible en los colores del Mediterráneo para sumar un punto de diseño a tu baño.

Mix & Match, Family fun!
Nuestros albornoces de algodón orgánico 100% están disponibles para Kids y para adultos. ¿Imaginas cuánto juego da eso?
Crea un look igual para toda la familia, crea una versión multicolor para que cada uno sepa cuál es el suyo. ¡O crea parejas de albornoces! La diversión está servida. Y la belleza y la comodidad en tu baño, también.
Una toalla sana para ti y para el planeta
Nunca hablamos por hablar. Nuestra honestidad se plasma en cada decisión que tomamos. Nuestro algodón tiene certificado GOTS, y eso no solo significa que el algodón es orgánico y ético, sino que se tiene en cuenta toda la cadena de producción.
Cada toalla de baño Aiguavista se produce de forma responsable desde el punto de vista medioambiental y social. Porque queremos la misma suavidad para ti que para el planeta. Por eso cuando te envuelves en nuestras toallas 100% algodón orgánico, la sensación es tan, tan extraordinaria. En todos los sentidos.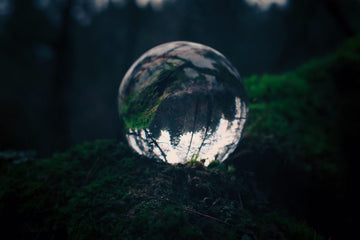 TRAZABILIDAD
Una visión totalmente eco-responsable de la fabricación.
Nuestros textiles en pre-compra son más económicos que en stock. Son precios justos derivados de una producción ética, sostenible, eficiente y planificada. Porque nosotros no disfrazamos nuestros precios para luego ofrecer rebajas y descuentos. Somos honestos contigo y con el planeta.
Ya ves, evitar la sobreproducción tiene su recompensa.
A todos los niveles.
PRIMERA COLECCIÓN 2022 - 2023
Descarga nuestro catálogo y descubre las colecciones que definen un estilo de vida y buscan ambientes confortables y de bienestar.