ESENCIALES
AIGUAVISTA
Queremos más hogares sostenibles. Por eso lanzamos los Esenciales Aiguavista: los imprescindibles de un hogar en colores básicos y tejidos orgánicos que perduran y embellecen con el tiempo.
SHOP THE LOOK!
ESENCIALES AIGUAVISTA
ESENCIALES AIGUAVISTA
LOS IMPRESCINDIBLES EN COLORES ETERNOS
SIEMPRE DISPONIBLES. EN TU CASA EN 72 HORAS.
IDEAS PARA UN HOGAR SOSTENIBLE CON ESENCIALES AIGUAVISTA
LO ESENCIAL, SIEMPRE A MANO
Nuestros esenciales están siempre disponibles gracias a un sistema de stock que se alimenta según demanda. Así, evitamos la sobreproducción y tú puedes vestir tu hogar de forma sostenible en menos de 72 horas.
Certification
OEKO-TEX
Fabrics free of harmful substances
Certificación
OEKO-TEX
Tejidos libres de sustancias nocivas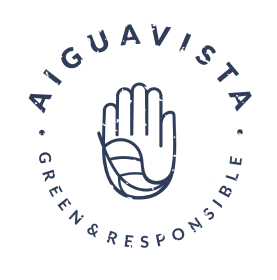 Manufacturing
in Portugal
ethical production
and proximity
Inspiration
Mediterranean
heiress of
the Nicoleta brand
FIRST COLLECTION 2022 - 2023
Download our catalog and discover the collections that define a lifestyle and look for comfortable and well-being environments.